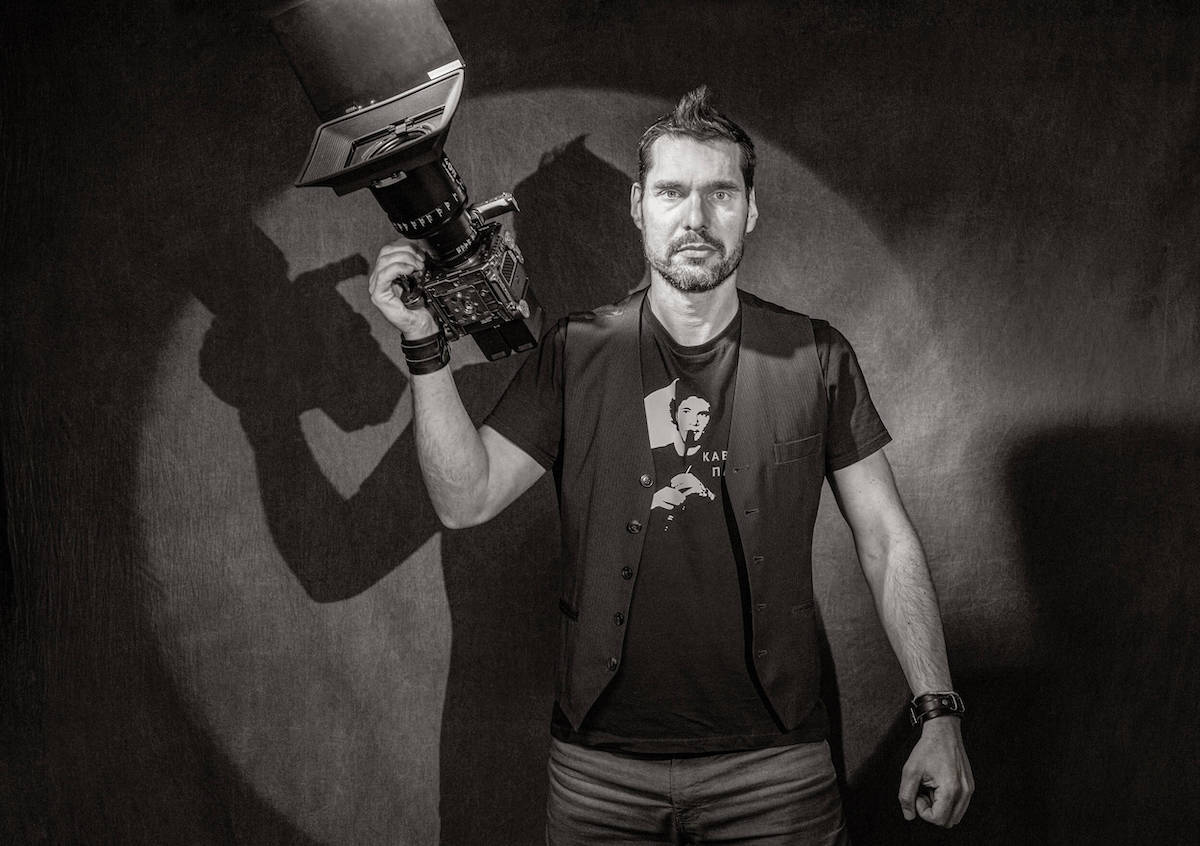 DIRECTOR's
NOTE
How do I tell people about you? I don't. Words can't do justice. Let people see the film, and perhaps they will appreciate why we told this story. Your story. Our story.
‍
You are not a superhero and that's why I love you. Or perhaps you are a superhero and music is your superpower. While you're not saving the world - as we have come to understand "saving" through popular culture, - your irresistible love for music, for Bulgarian culture and the Bulgarian people awoke a reverence in me I didn't know existed.

"Kaval Park" is as much a documentary as it is an art film. My goal was to film and edit the film as a poem, a letter, a symphony of personages and feelings, music notes from the past, present and future. Moments captured from the rich and colorful life of maestro Alexander Eppler.

Feel welcome to "Kaval Park" where life and cinema co-exist in the branches of the cornelian cherry and we are all connected.

Our World Tour started at the Koprivshtitsa Festival in 2022 and ended in Northern Ireland in October, 2023 with over 50 showings to date. Our team is working hard to release the film in movie theaters in Bulgaria in the spring of 2024.

You wish to invite the film to your community or organize a showing? Fantastic! Write to us here!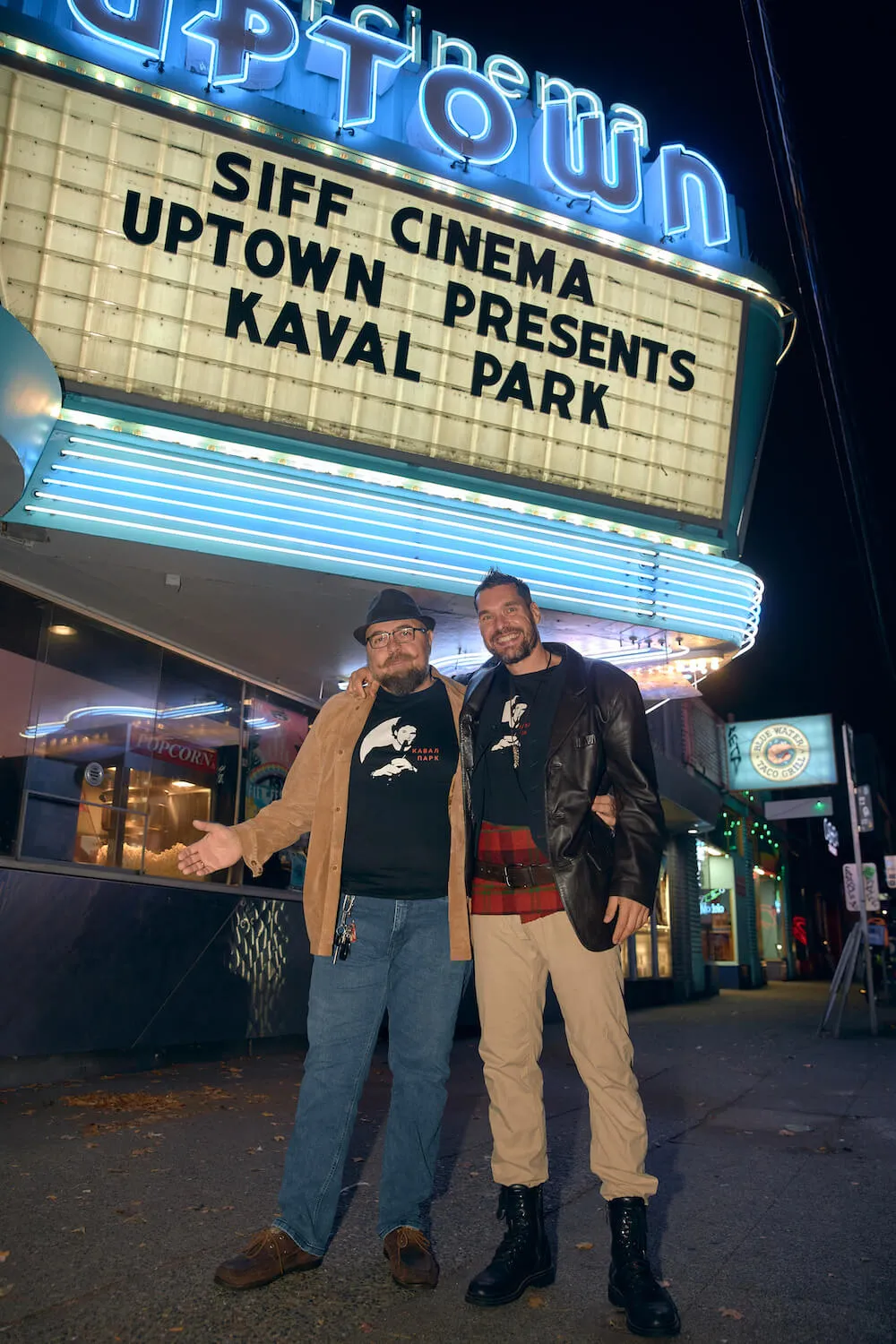 THE IDEA
Sometime in the year 2015, kaval player Vasil Denev gave me a big gift!

We were outside, in the garden of Alexander Eppler which I like to call 'Little Bulgaria'. In between puffs from his cigarette Vasko said, "Bogdan, someone should make a movie about this guy."

Here we are, seven years later, on a world tour with "Kaval Park" and it all started from one sentence.

Thank you, Vasko!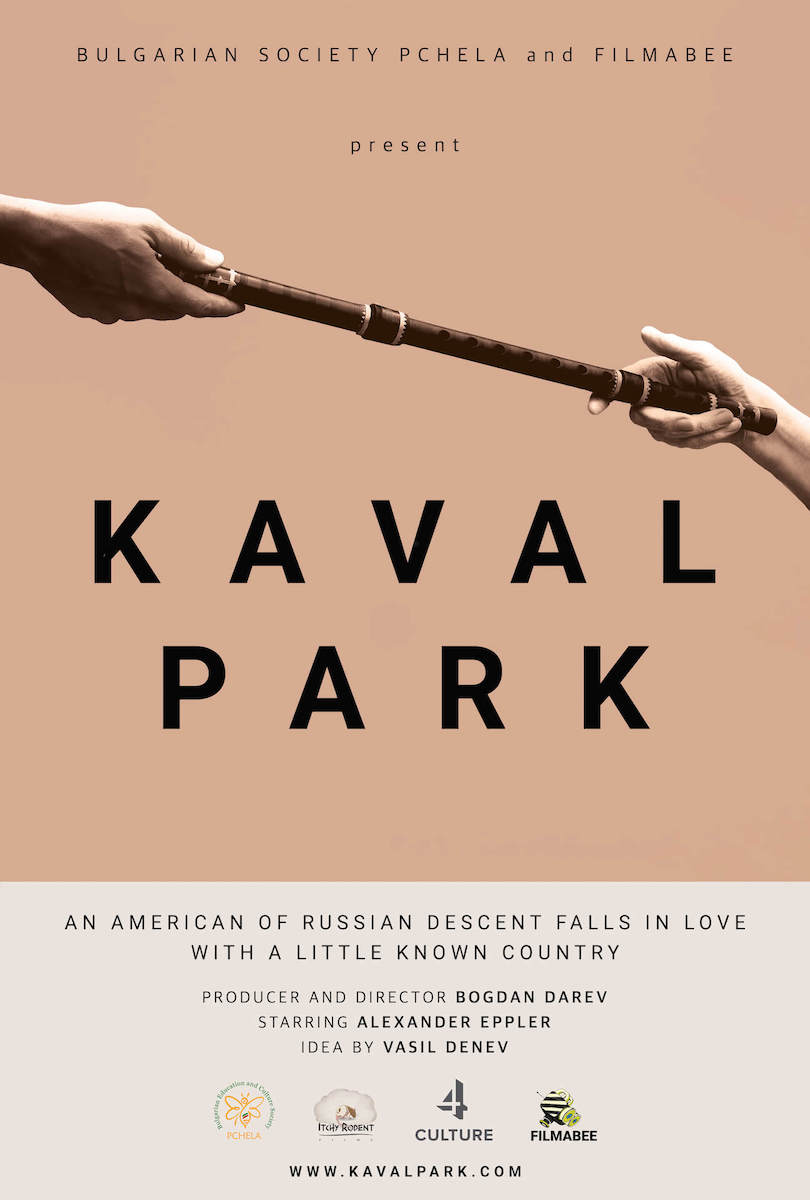 ABOUT
THE FILM
Six years in the making, "Kaval Park" was filmed in the Pacific Northwest and Bulgaria over three years. It makes its World Premiere on August 6th in Bulgaria and on October 27th, 2022 its long awaited US premiere in Seattle - the hometown of its protagonist Alexander Eppler.

An iconic figure in the Balkan and flute communities in the US, Alexander Eppler opens up before the camera in a moving character study captured masterfully by director Bogdan Darev.

This is the fourth documentary film by producer and director Bogdan Darev who has called Seattle his home for the past 27 years. In 2018 his documentary "There" toured 25 cities worldwide. In true indie spirit Bogdan is taking "Kaval Park" on a world tour through the end of 2023.

Executive Producer
Bulgarian Society PCHELA
Co-producers
Filmabee, Itchy Rodent Films
Producer, writer, director
Bogdan Darev
Idea by
Vasil Denev
Starring
Alexander Eppler

100 minutes, English and Bulgarian audio, English and Bulgarian subtitles.

The film is made possible by the support of Bulgarians abroad and Americans who love Bulgarian folklore. Our deepest gratitude to everyone in Seattle who donated!

Music by Alexander Eppler, Jeko Angelov, Todor Kirov, Nikolay Doktorov, Vasil Denev, Damyan Yordanov, Nikolay Taslakov, Rossen Ivanov and Maimon Miller. With indebted gratitude to Victor Robin for the digitized music archive from California, 1979.

‍Starring Alexander Eppler, Vasil Denev, Jeko Angelov, Todor Kirov, Petar Aleksiev-Usmivkata, Cheryl Spasojevic, Izumi Fairbanks, Ginger Russel, Daniela Nyberg, Kalin Kroumov, Bogdan Darev and the wiener dog Boncho.